***WE DO ALLOW HOME VISITS, ONLY IF YOU PROVIDE THROUGH TEXT A PICTURE OF YOUR DRIVER'S LICENCES AND PICTURE ID OF ALL ADULTS COMING WITH YOU FOR THE VISIT! THE SAFETY OF MY FAMILY IS MOST IMPORTANT SO IF I CAN GIVE OUT MY INFORMATION, YOU CAN GIVE ME YOUR INFORMATION :)***

CONFIRMED!
LITTER IS DUE BY AUG.23RD! ALL PUPS
SHOULD BE UNDER 20LBS BECAUSE MINI IS 16LBS AND KYLO IS 20LBS! THIS IS A ALL CREME LITTER, NO COLOR BREEDING! BREEDING FOR HEALTH AND STRUCTURE! KYLO IS FULLY HEALTH TESTED AND CLEAR PLUS OFA FOR HIS PATELLA'S!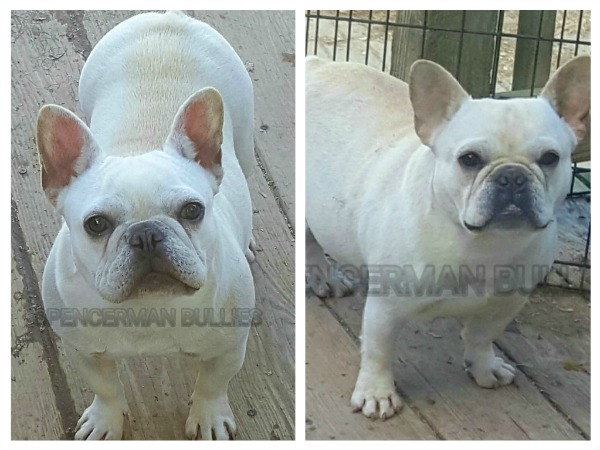 PLEASE CHECK OUT OUR BREEDING PAGE FOR FUTURE LITTERS! WE HAVE 3 AMAZING BREEDING'S DUE THE END OF AUGUST!